Children's summer happiness on the Fendels Summer Mountain
Right by the Sattelklause mountain restaurant, where the sun terrace ends, there is a large water play area with a small, knee-deep pond and raft, water pumps and water channels, Kneipp pool and much more. The play area is clearly visible from the restaurant, allowing parents to peacefully enjoy their cup of coffee in the sun, while their kids can unabashedly let off steam on the play equipment.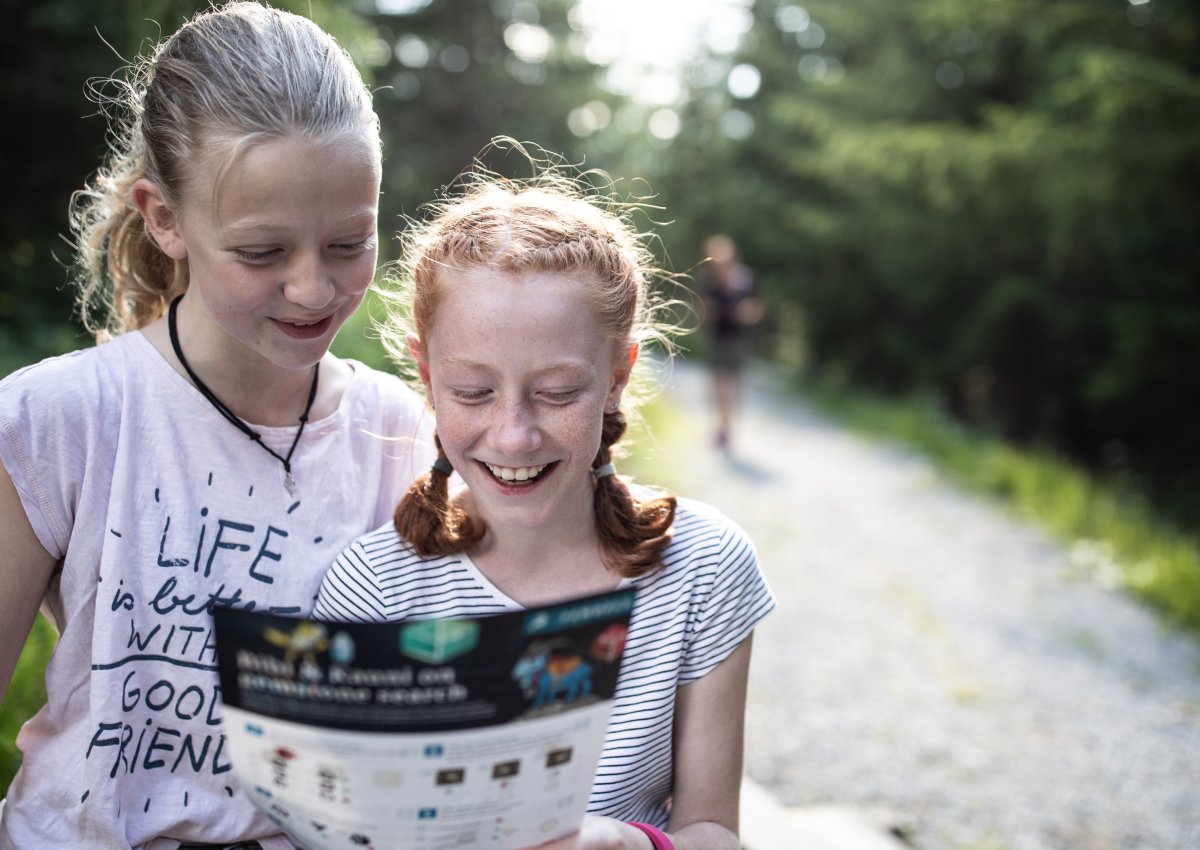 Riddle path - Bibi and Kauni on gemstone search
Go on gemstone search with Bibi & Kauni. Solve the 7 riddle questions along the owl path and collect a gem for each correct answer.
At the end you will receive a certificate and your own gemstone in our Sattelklause mountain restaurant.
Pick up the puzzle directly at the lift ticket office or in the Sattelklause restaurant.
The play ground at the mountain restaurant Sattelklause
Free trampoline
Tree house with bridge and tunnel slide
Owl trail with obstacle course
Slides, swings and nest swings
Small pond with raft
Water pumps and water channels
Large sand pit with sun sails and diggers
Kneipp pool