Snow removal from a high mountain road
Safe on the road from 1,270 to 2,750 metres
The Kaunertal Glacier Road is open to visitors all year round. It leads from the valley (1,270 m) up to the Glacier Restaurant (2,750 m) in the middle of the glacier ski area.
For almost 8 months of the year, the Glacier Road has no snowfall and it is possible that it will disappear below the snow walls, which are several metres high. Our 3-man road team works almost daily all year round to clear the road and carry out safety work along the glacier road.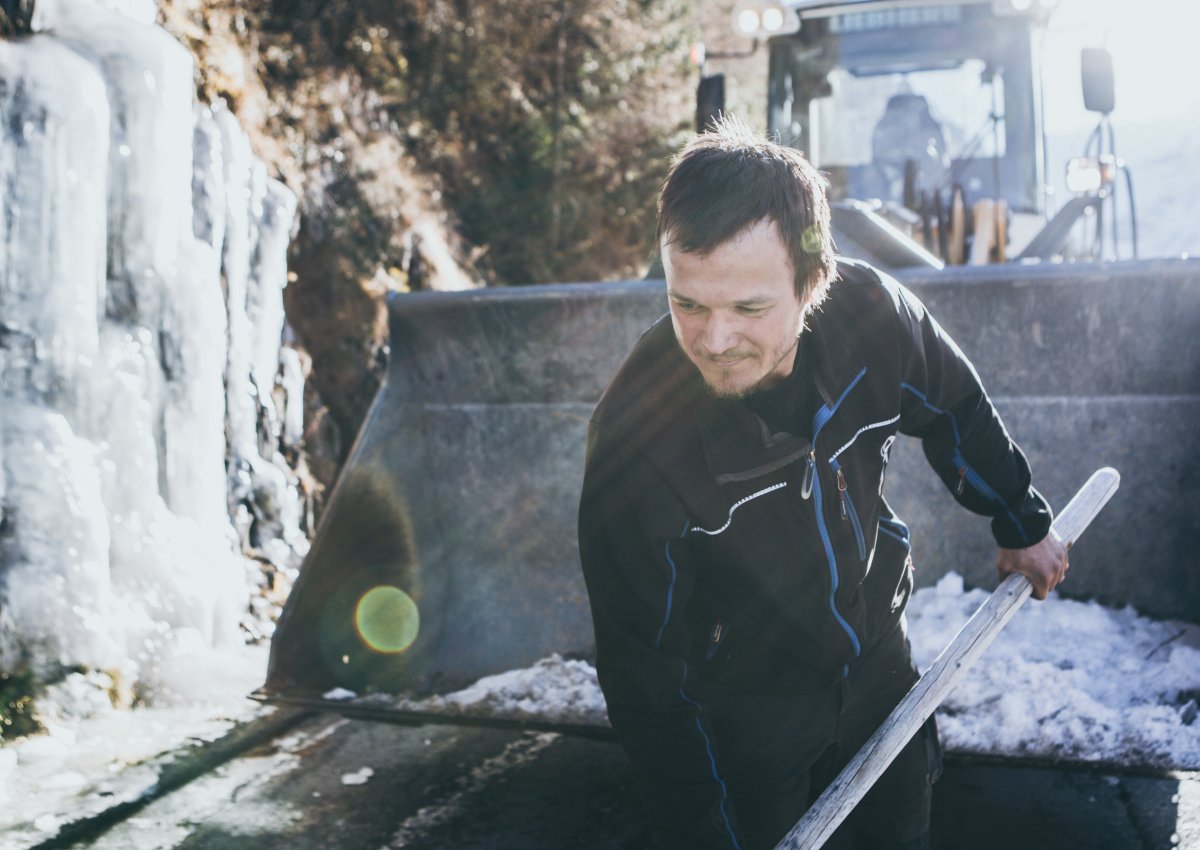 The best work by our road team
In the mountains, it is not only the snowfall that obstructs traffic; extreme weather conditions, snow transport, avalanches or rockfalls can make the glacier road temporarily impossible to negotiate. This may give an idea of the efforts and logistical masterpieces that have to be made by the snow clearance and road maintenance staff each season in order to provide our visitors with safe and comfortable access to our mountains!
Facts & figures about the Glacier Road
The Kaunertal Glacier Panorama Road is a private road of the Kaunertaler Gletscherbahnen GmbH
The Glacier Road opens up a mountain world to visitors all year round from the valley (1,270 m) to the glacier edge of the Weißseeferner (2,750 m)
Our road team consists of 3 employees and a fleet of 2 trucks, snow blower, snow plough, wheel loader and excavator
Technical data
Length: 26 km, 29 bends, 28 m radius
Gradient: average gradient 10%, maximum gradient 12
Altitude difference: approx. 1,500 m, from 1,273 m to 2,750 m
Important data for bus drivers
sweeping radius: 28m
Double-decker bus on its own