Kaunertal Glacier, a ski touring paradise
The Kaunertal backcountry can be accessed via the toll road (toll is included in the ski pass). If you want to skip the lifts and pistes and earn your own turns, to the left and right hand side of the road you'll find a wide expanse with endless great ski touring terrain and a wide variety of routes to suit all abilities and ambitions.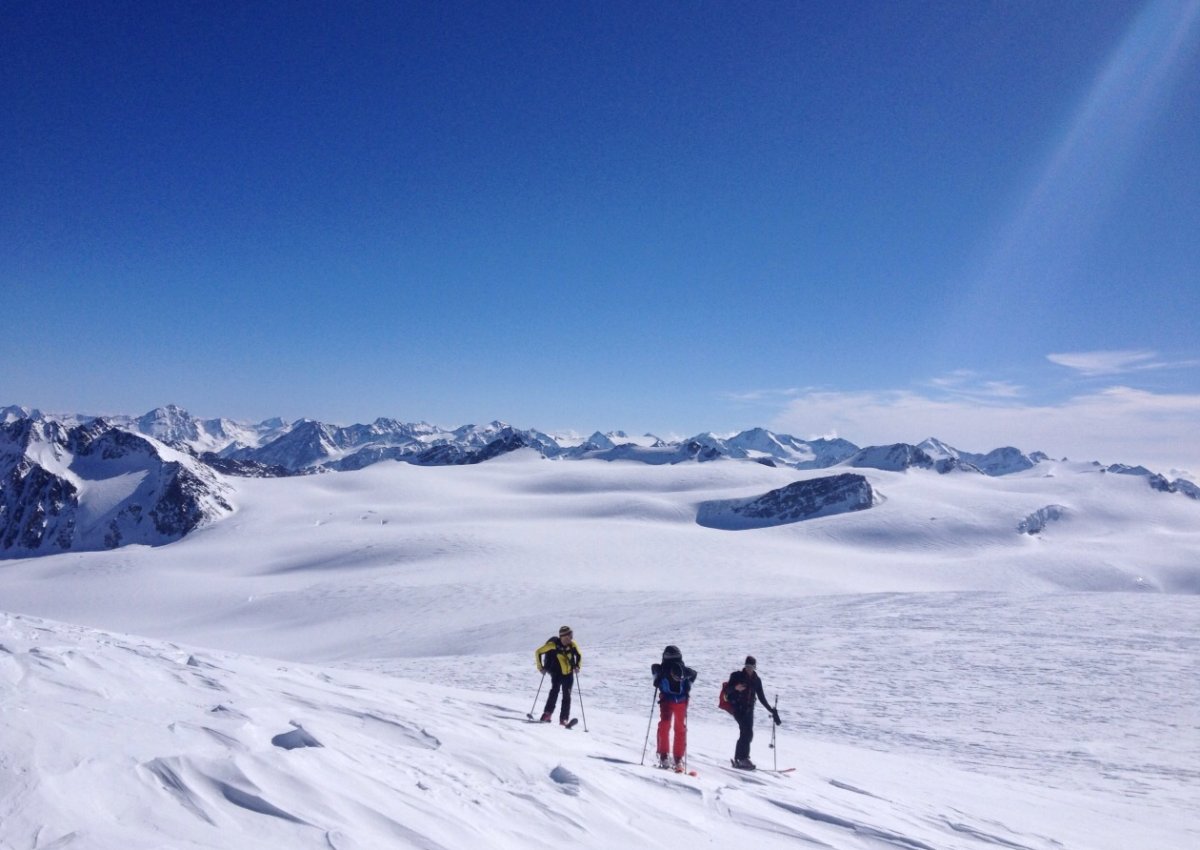 Variety of panoramic tours
Whether you want to skin up to over 3,000 meters via challenging glacial and high-altitude tours, or you are a leisurely tour group: Your ski tour will be rewarded with dream descents around the Kaunertal Glacier and the breathtaking panorama.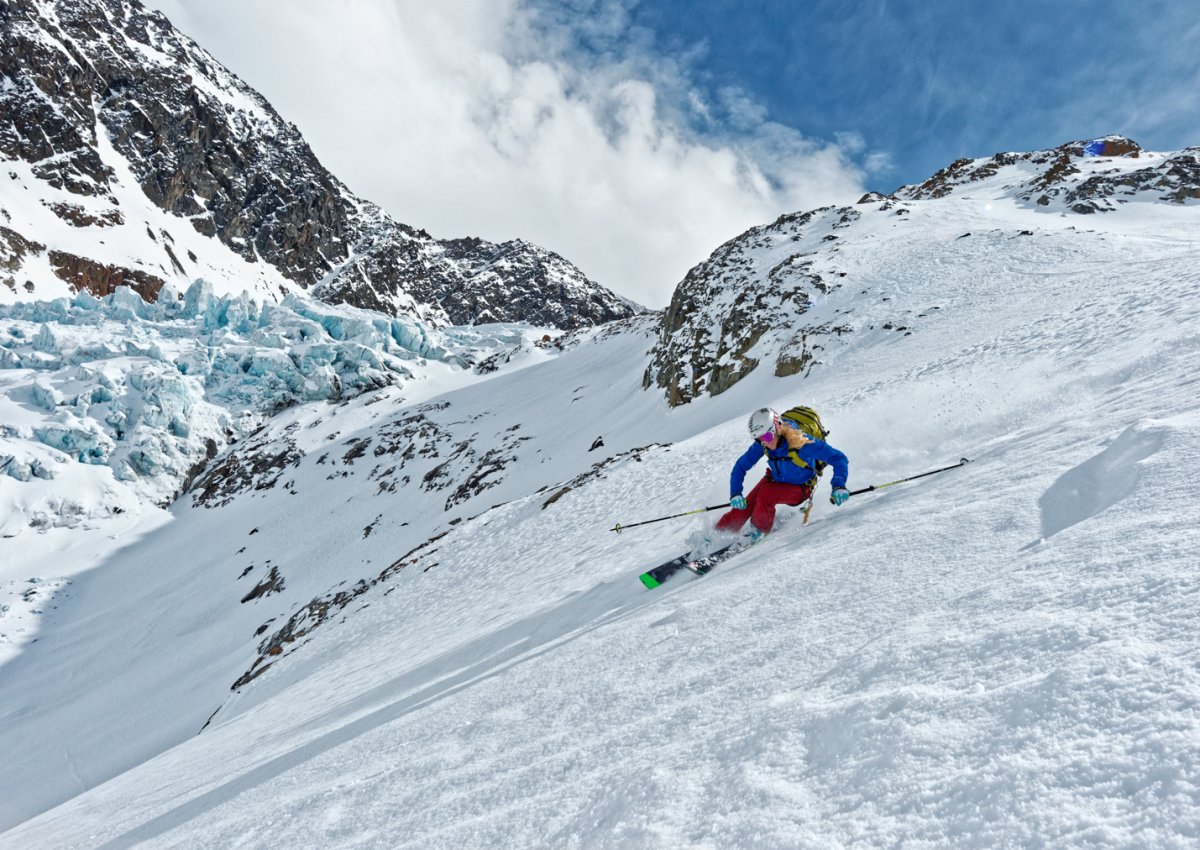 Border crossing in the Eastern Alps
Let your eyes wander over the Swiss, Italian and Austrian summits. In good weather you can enjoy an unforgettable ski touring experience by crossing the high-alpine border in to Italy – or you can venture over the Gepatschferner, the largest continuous glacier area of the Eastern Alps.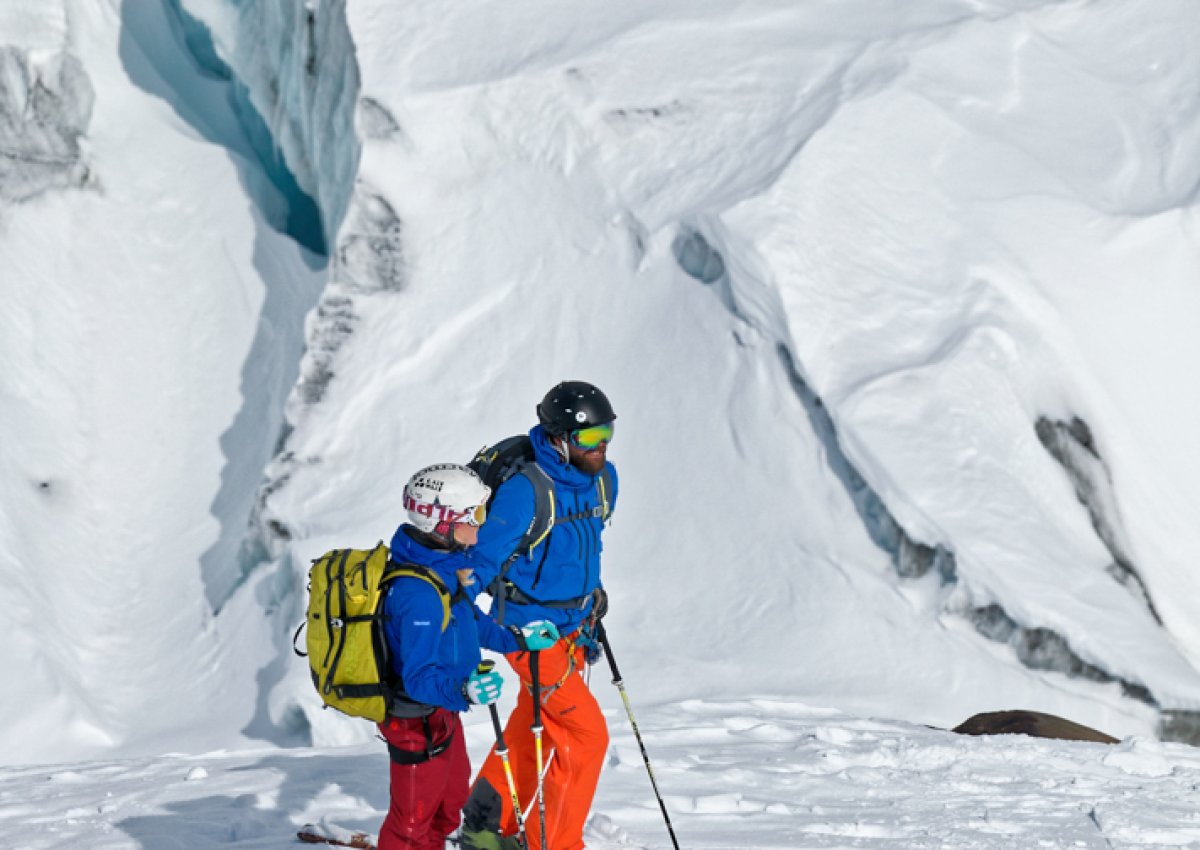 Long touring season
Thanks to the high altitude our touring season starts as early as the beginning of December, and with a bit of luck it can run well into July – one of the reasons why the Kaunertal Glacier is 'the place to be' for freeriders and backcountry skiers. The extensive area also offers ski tourers ideal terrain for extended tours well away from civilisation and crowded trails – from the 'Panorama Pleasure' tour to a number of high-altitude tours.
Tour suggestions around the Kaunertal Glacier
Start point: top station of the Nörderjoch II drag lift, 3022 m
Route: Below the west ridge of the Nörderjoch towards the Zahn. Cross the ridge and turn north-west to the Weißseespitze
Difficulty: Difficult, partly on glaciated terrain
Duration: approx. 2h, 496 vertical metres
Descent: First along the ascent trail – Hohe Zahn eastwards Gepatschferner. Before Rauher Kopf follow the glacier tongue to the Fernergrieß descent, 1648 vertical metres
Start point: car park in Riffltal on the Glacier Road at 2300 m
Route: Follow the Rifflferner in a south-westerly direction. From there head north-west to the Glockturm.
Difficulty: medium, crampons may be required in places
Duration: 3 hours, 1055 vertical metres
Descent: Along the ascent route
Start point: Glacier Road – junction Kaiserbergtal, 1770 m
Route: After the Nasserein Alm follow the Kaiserbergtal to the west. At the end of the valley continue north on partly steep passages to the Platzerspitze. On the steep Firngrat establish a ski depot and climb for another 20 minutes on foot over partly exposed slopes to the small summit.
Difficulty: difficult, due to exposure
Duration: 4.5 hours, 1330 vertical metres
Descent: Along the ascent route