My wild side of Kaunertal - freeriding at Kaunertal Glacier
Freedom and a thirst for adventure. Who knows this feeling? A wonderful winter day, bright sunshine. You are one of the first to stand on the ridge or on the top of a snow-covered mountain. You have the vision and the overview. You feel the perfect consistency of the snow and plunge down – into adventure, into an untouched powder slope.
Hard to believe: For freeriders, the Kaunertal Glacier is still something of a secret spot! So that your adventure remains calculable, also think about your safety. Variant driving has a lot to do with personal responsibility and experience.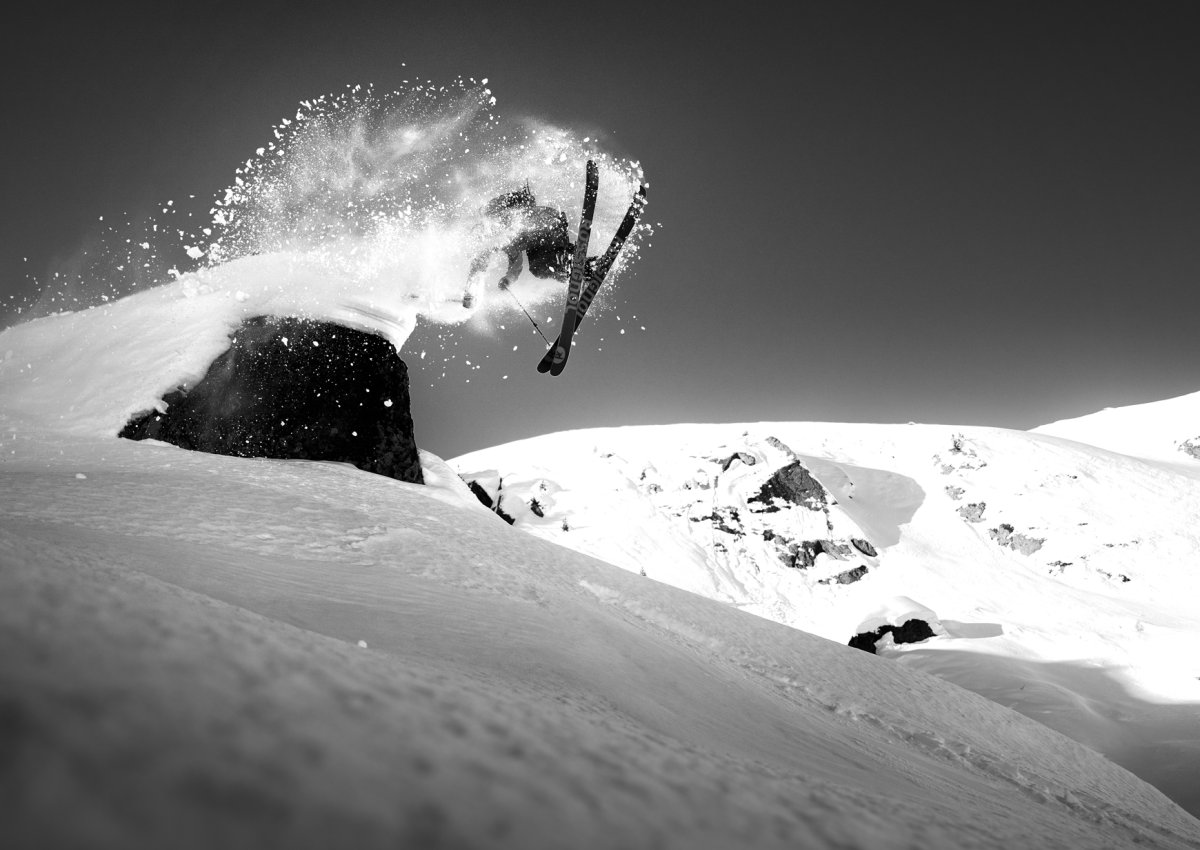 Bernhard Braun shows you his favorite lines on the Kaunertal Glacier
You always wanted to look over a freeride professional?
Bernhard Braun has moved his main residence to the Kaunertal Glacier during the winter season.
He shows you in his spectacular videos and pictures his "favorite lines" on the Kaunertal Glacier.
Follow #wildsideofkaunertal or @bernhardbraun and experience a secret spot for freerider!
#mywildside Weeks at the Kaunertal Glacier
The month March is all about freeriders.
For freeride enthusiasts and all those who want to become one, there are plenty of highlights on the Kaunertal Glacier.
The best freeride lines at Kaunertal Glacier
Start: at Wiesejaggljoch
End: ski past the black piste running through the tunnel
Vertical descent: 350m
Start at Weißseejoch oder Wiesejaggljoch ((Ascent approx. 1.5 hours, approx. 300 meters in altitude)
End: Ochsenalmbahn middle station
Vertical difference: 895m
Start at Weißseejoch ((Ascent to Weißseejoch approx. 1.5 hours, approx. 300 meters in altitude)
End: Ochsenalmbahn middle station
Vertical descent: 625m
Useful information & tips for your freeride adventure
Freshly snow-covered powder slopes, bright sunshine and still untracked descents. Here the temptation to plunge down the slope is very strong. Unfortunately, this is where the sources of danger are greatest. Therefore you need very good knowledge in order to be able to move around in free glare.
Never go out alone into the terrain.
Check the avalanche report before you go downhill in the free ski room.
Inform yourself also about the development of the weather.
Use the avalanche transceiver and probe safely.
Ski down slopes with an inclination of 30° or more at intervals of 30 m.
Ski down slopes over 35° inclination individually.
Keep an eye out for dangerous spots and wind drifts.
If in doubt, skip a critical descent.
In case of bad visibility you should refrain from skiing downhill!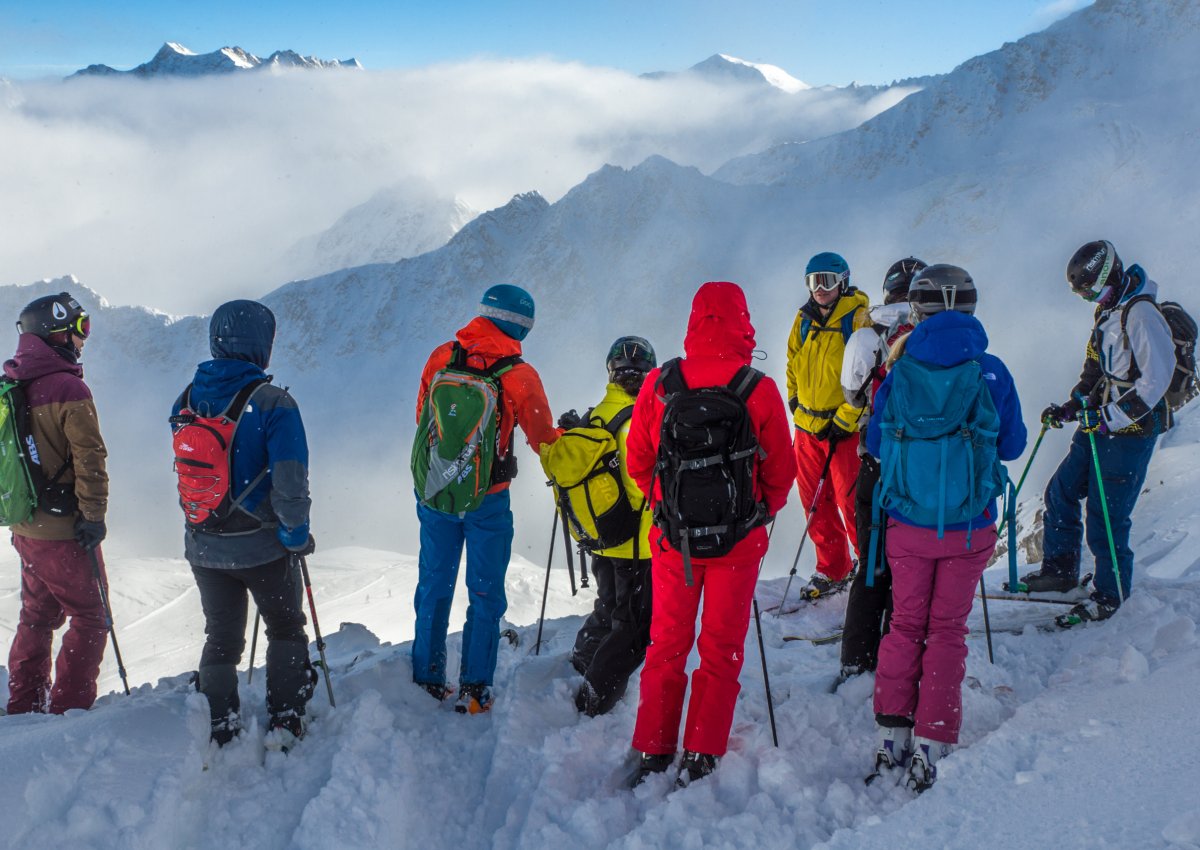 Equipment
If you leave the secured slopes, you should have the following basic equipment with you:
Avalanche transceiver
Shovel
Avalanche probe
Mobile phone for emergency calls
Airbag system is recommended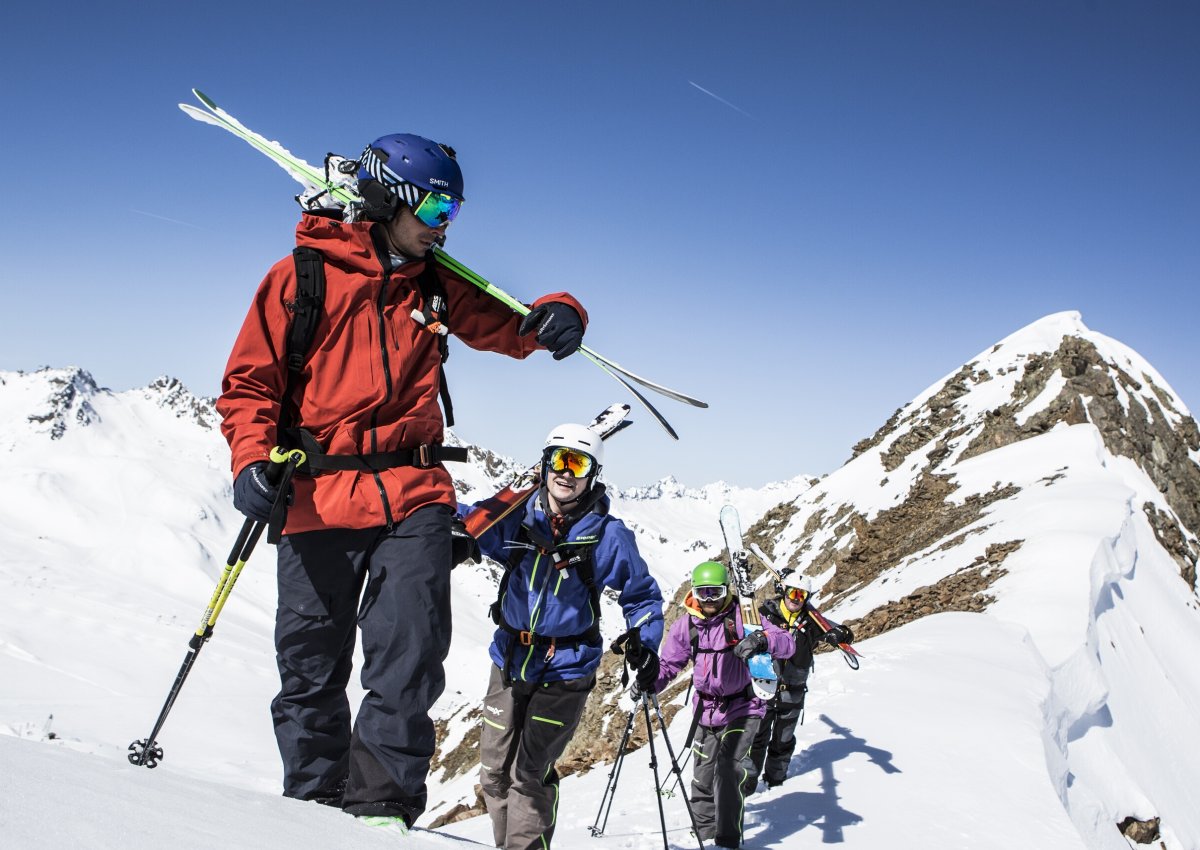 Freeride courses for beginners and advanced
Would you also like to immerse yourself in the world of freeriding and experience your first powder experiences?
Our experienced professionals at the Kaunertal Ski School will teach you how to ski in the free ski area.