Three-country view at the Kaunertal
Ride the gondola barrier-free up to the Italian border at an altitude of over 3,000 metres
Easily, comfortably and especially barrier-free, you glide up to an altitude of 3,108 metres with the Karlesjochbahn on the Kaunertal Glacier. There you will find the Three-country viewing platform, which offers you a fantastic view of the highest peaks in Austria, Italy and Switzerland. The impressive mountain panorama is one of the most beautiful in the entire Alpine region.
Mountain panorama with a view of three countries: Austria-Italy-Switzerland
The Karlesjoch in the Kaunertal valley is a special place: it almost has something to do with quantum mechanics when you find yourself up here on the mountain pass in Italy and Austria at the same time. How does that work? It's simple: the national border runs right through the middle of the Karlesjoch platform. So you can stand with one foot in Austria and one foot in Italy at the same time and still look into the Swiss mountains.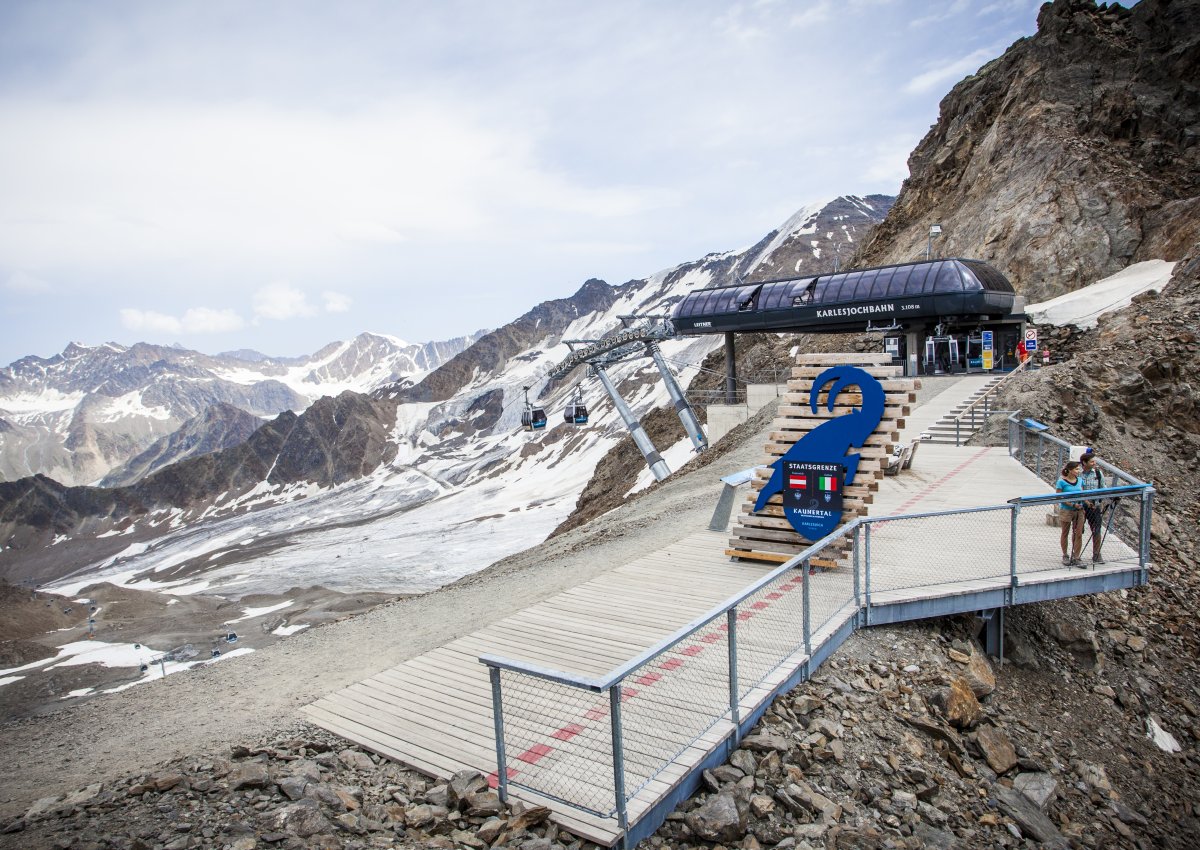 Opening hours at Karlesjoch
The state border at the Kaunertal Karlesjoch can be visited at any time of year. All you need is a ticket for the ascent with the Karlesjochbahn. The opening hours of the lookout point depend on those of the mountain railways – an overview can be found here: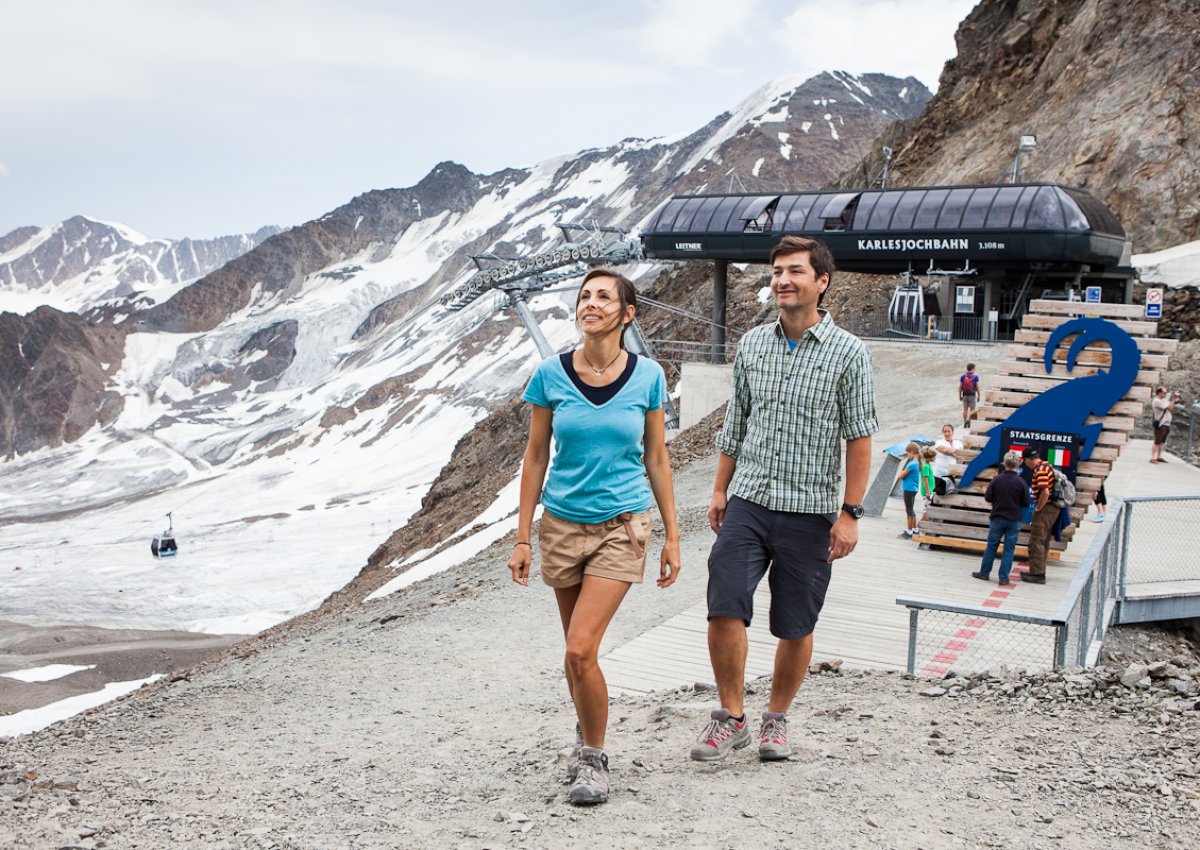 Barrier-free to the Three-Country viewing platform
The handicapped-accessible viewing platform is directly connected to the top station of the gondola lift. This means that families with prams, people with walking difficulties and wheelchair users can easily reach the three-country view and enjoy the surrounding mountains.
Accessibility is a priority at the glacier:
More highlights around the border triangle in the Kaunertal
In addition to the view of three countries, the glacier has even more unique experiences prepared for you. Even the journey itself is worth seeing: your journey along the Kaunertal Scenic Road runs through all 6 alpine altitude levels and thus through the entire natural and plant diversity of the Alps.
Down at the glacier car parking area you can also venture into the eternal ice and explore the walkable glacier crevasse. And before you head back, we recommend a stop in the surrounding restaurants, huts and alpine pastures – here you can end your day in a cosy atmosphere.
How to get to the viewpoint at Karlesjoch
In 90 minutes from Innsbruck to the three-country view in the Kaunertal valley: plan your journey to the popular viewing point on the glacier directly here!