Mountaincarts and bikes on Fendels Summer Mountain
When Fendels Winter Mountain transforms into Fendels Summer Mountain, the opportunity to race down the mountain in spectacular sporting style remains. Not with winter sports gear this time though, instead you get kitted out with outdoor fun equipment, such as mountain carts or trail bikes.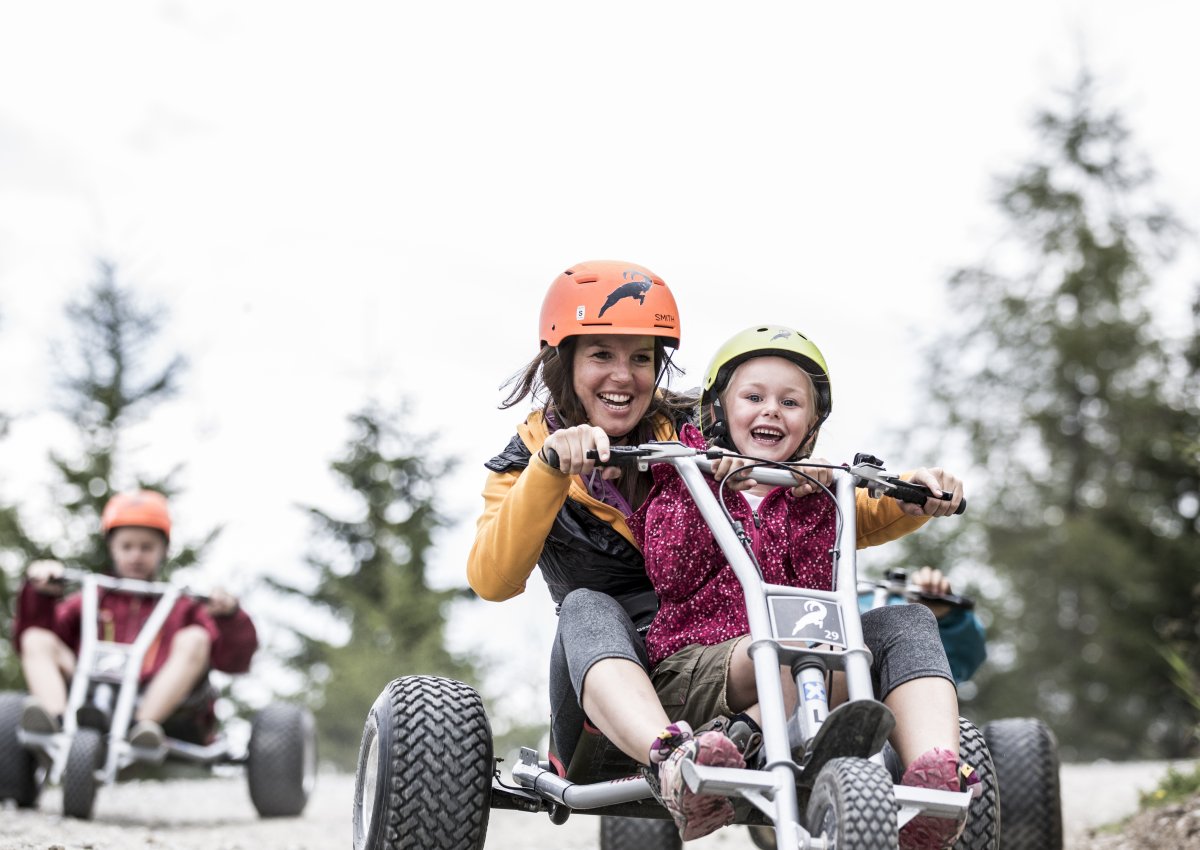 Mountaincarts
From the Sattelboden you can quickly drive 4.5 km on the natural road through forests and meadows to the valley station of the Sattelbodenbahn.
This new fun sports equipment with a comfortable seat, good tyres and firm brakes will get you to the finish line.
The mountain cart, a combination of go-kart and toboggan, is suitable for children with a minimum height of 140 cm. Smaller children can still ride with a parent. Helmets are available free of charge.
Note on safety: Children younger than 8 years and shorter than 140 cm are not allowed to ride a mountain cart themselves.
Rental: mountain cart and helmet available from the top lift station of the Sattelbodenbahn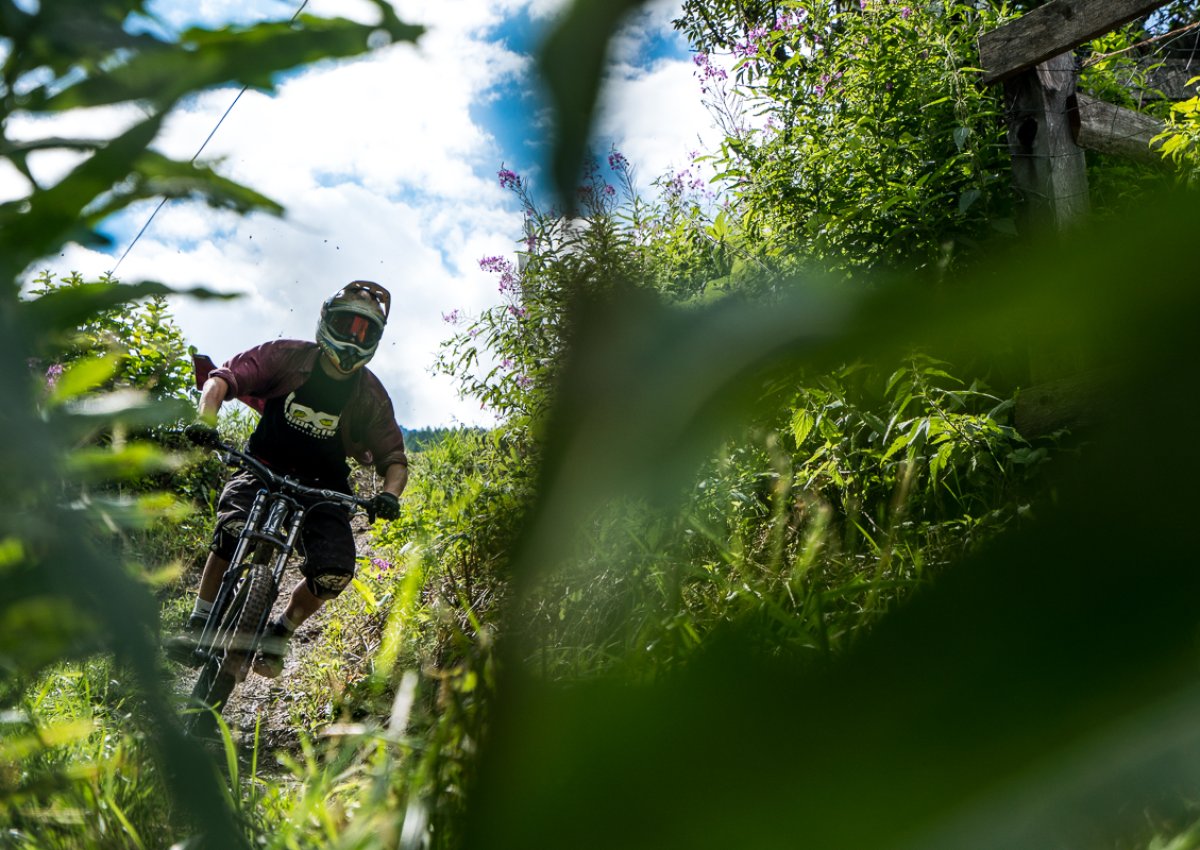 Wildbachtrail
And if you haven't had enough of speeding down a mountain, you can jump on a trail bike and ride down to the valley on the new "Wildbachtrail".
The course of the bike trail was carefully and skilfully laid out, predominantly following the line of the Ried-Fendels cable car. The highlight of the 2.8 km-long trail is the 30-metre long rope bridge over the Fendlerbach stream. We recommend using a conventional mountain bike or downhill bike on this trail, with safety equipment such as kneepads and a helmet. Bikes can be conveniently transported in the gondolas of the Ried-Fendels cable car.
Facts and Figures about the Wildbachtrail:
Length: 3.4 km
Length of Bridge: 30 m
Difference in Altitude: ca. 480 m
Level of difficulty: S2 (medium)
Rental: trail bikes are available for rent at the bottom lift station of the Ried-Fendels cable car or from the "Burtscher" sports shop in the centre of Ried.