Fendels - Mountain of senses
Nature is our living room, where we can best relax and take a rest!
Forest bathing - the green power
The green force, which Hildegard von Bingen spoke of over 1000 years ago, was rediscovered and scientifically investigated by the Japanese researcher Quing Li in the 1980s. Staying in the forest and feeling with all senses the green power of wood is good for health.
Inhaling the scented cocktail of the forest air and the essential oils that the trees release into the air, strengthen our immune system, stimulate the production of killer cells, help reduce anxiety, depression and anger; Stress hormones are broken down and our vitality is increased.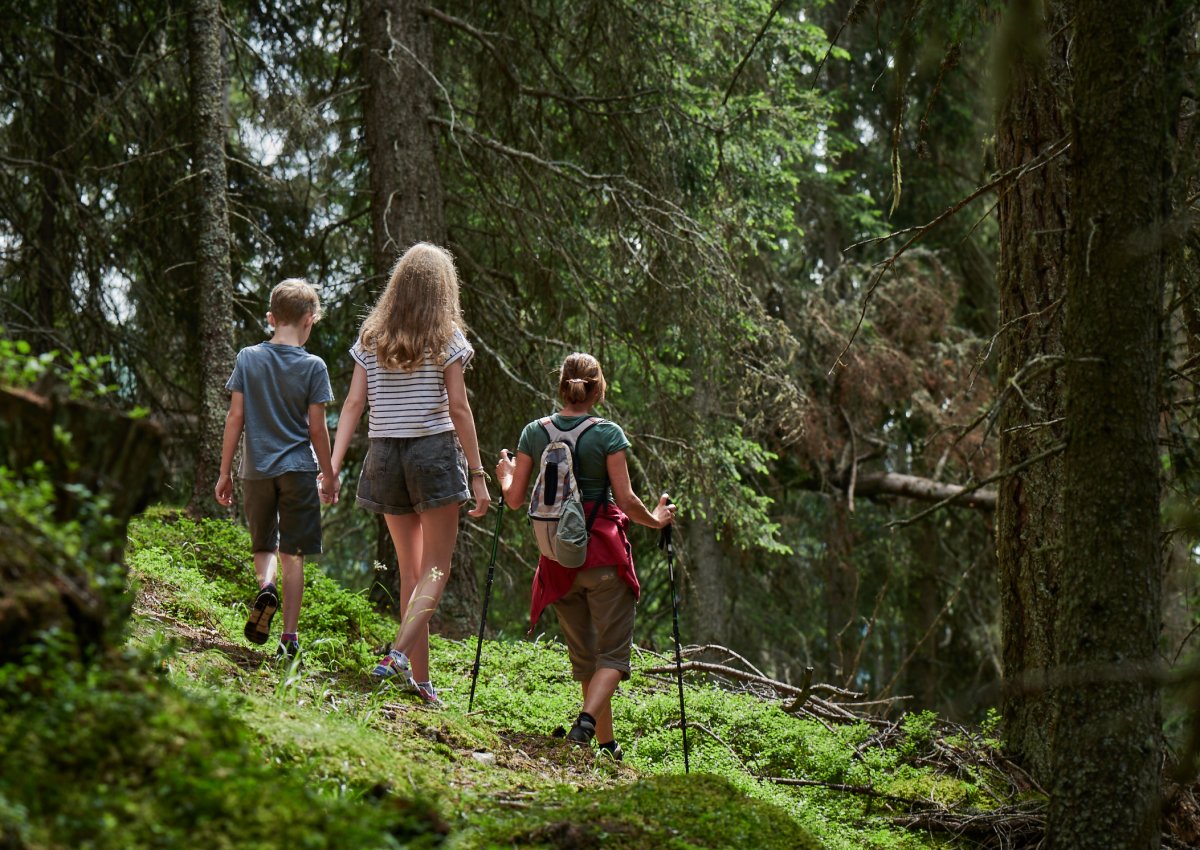 The green power of the wood is:
Source of happiness: inhaling the forest air has a mood-enhancing effect.
Fitness studio: Forest paths are like three-dimensional treadmills that subtly stimulate the leg and core muscles.
Relaxation room: forests are green and not gray. The fractal shapes and the sounds of nature are good for our senses.
Forestbathing trail - location plan
The trail starts right on the way to "Ochsenkopf". You enter the forest through a wooden gate. The trail is marked with signs and increases gently. At the end of the forest bathing trail you will leave it again through a wooden gate an arrive at the meadow of the "plunger – Slope". A beautiful oversight is granted while sitting on the relaxing banks.
Barefoot path - walking forward with the senses of your feet
The barefoot trail starts directly at the playground close to the restaurant "Sattelklause". It is a gently way over meadows and through the forest. After walking 10 Minutes the trail ends at the kneipp place.
The great freedom for the feet is good for the body and soul. As organs of touch, our feet originally had as many nerve cells as our hands; wearing shoes will stunt them over time. Walking barefoot is a mild foot reflexology massage.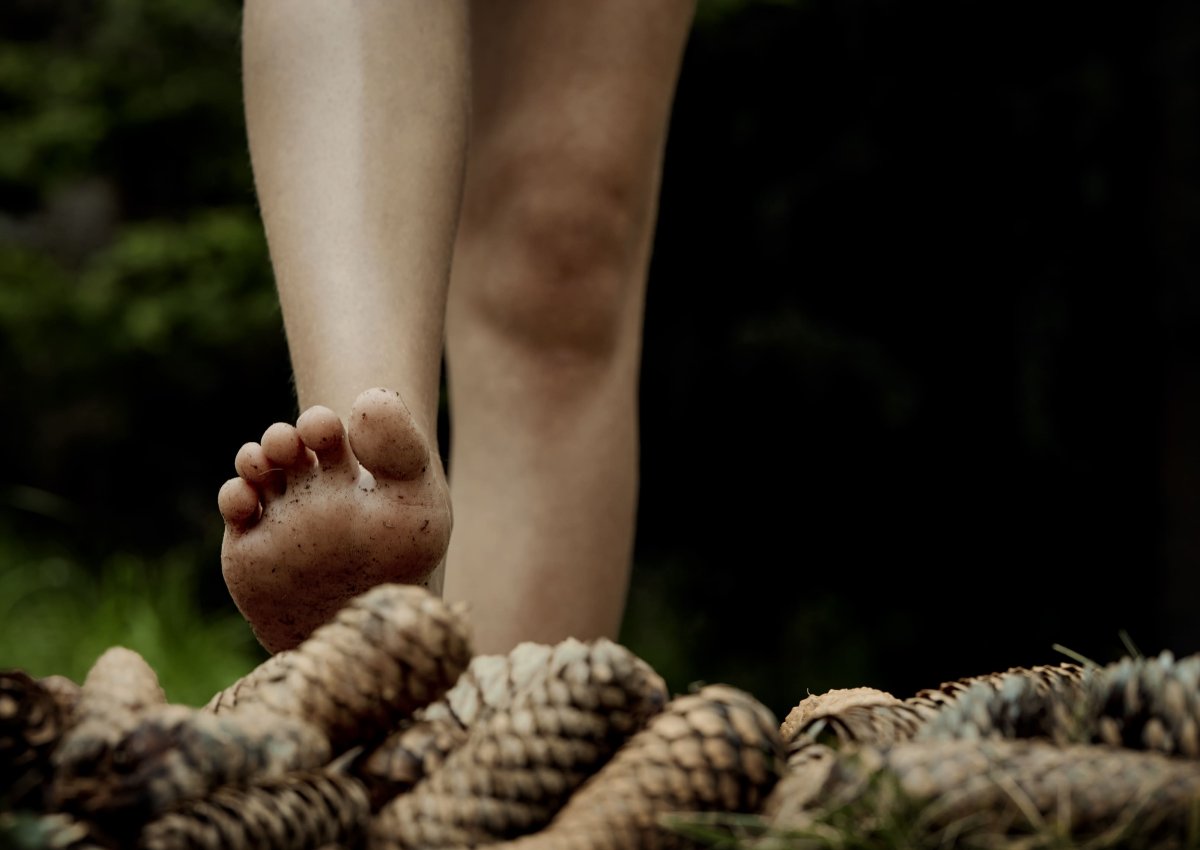 Walking barefoot causes:
Strengthening the foot and leg muscles: The deep muscles in our feet and legs are strengthened by walking barefoot regularly.
Absorption of electrons: Walking barefoot has a grounding and stress-relieving effect.
Feelings of happiness: The feeling of freedom, which we know from childhood, promotes the connection to nature and makes us happy.
Barefoot path & Patschnlift
Due to that you should of course walk barefoot on the barefoot path, we have created a special kind of storage place for your shoes: at the beginning of the barefoot path you put your shoes in the boxes of the Patschnlift and at the end of the path you turn a crank to get your shoes – Don't forget the number of the boxes!