Alpine meadows and huts along the Kaunertal Glacier Scenic Road
Whether you are an athlete or not, you can still enjoy the Kaunertal's mountains! An excursion on the Kaunertal Glacier Road up to the Weißsee glacier restaurant, located at 2,750 metres, promises all day-trippers a veritable journey into the blue with spectacular mountain views and a plethora of eating options. Depending on your mood, you can choose between coffee and cake or Kaiserschmarrn (chopped pancake speciality) at one of the rustic mountain huts, a picnic in the countryside or your self-made menu at the glacier restaurant.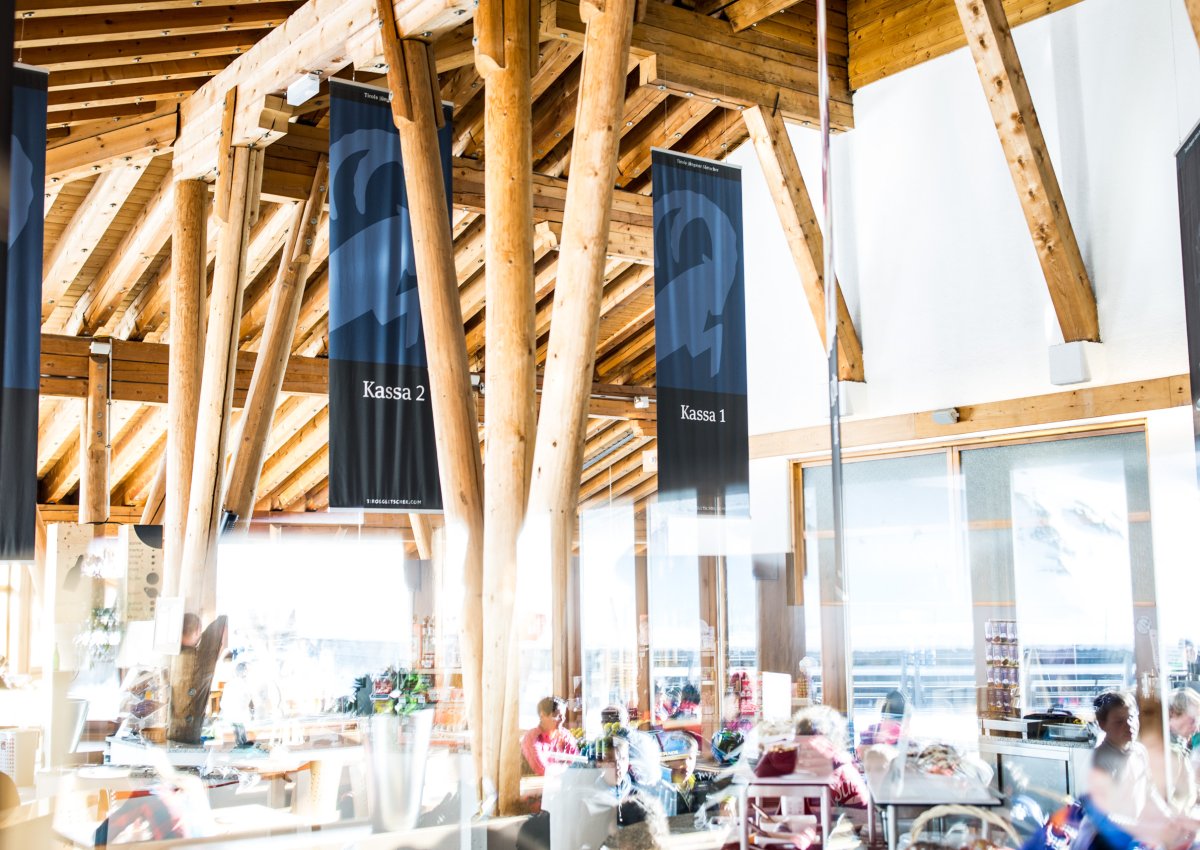 Weißsee glacier restaurant at 2,750 m
The Weißsee is a self-service restaurant located at the end of the Glacier Road. In good weather you can enjoy a stunning view of the glaciated mountains from the restaurant's terrace. Right next to the terrace there is a large play area with a trampoline, mini lake with raft, swings and slides. The restaurant offers international cuisine and traditional dishes, as well as coffee and cake and various salads from the buffet.
T +43 5475 5500 10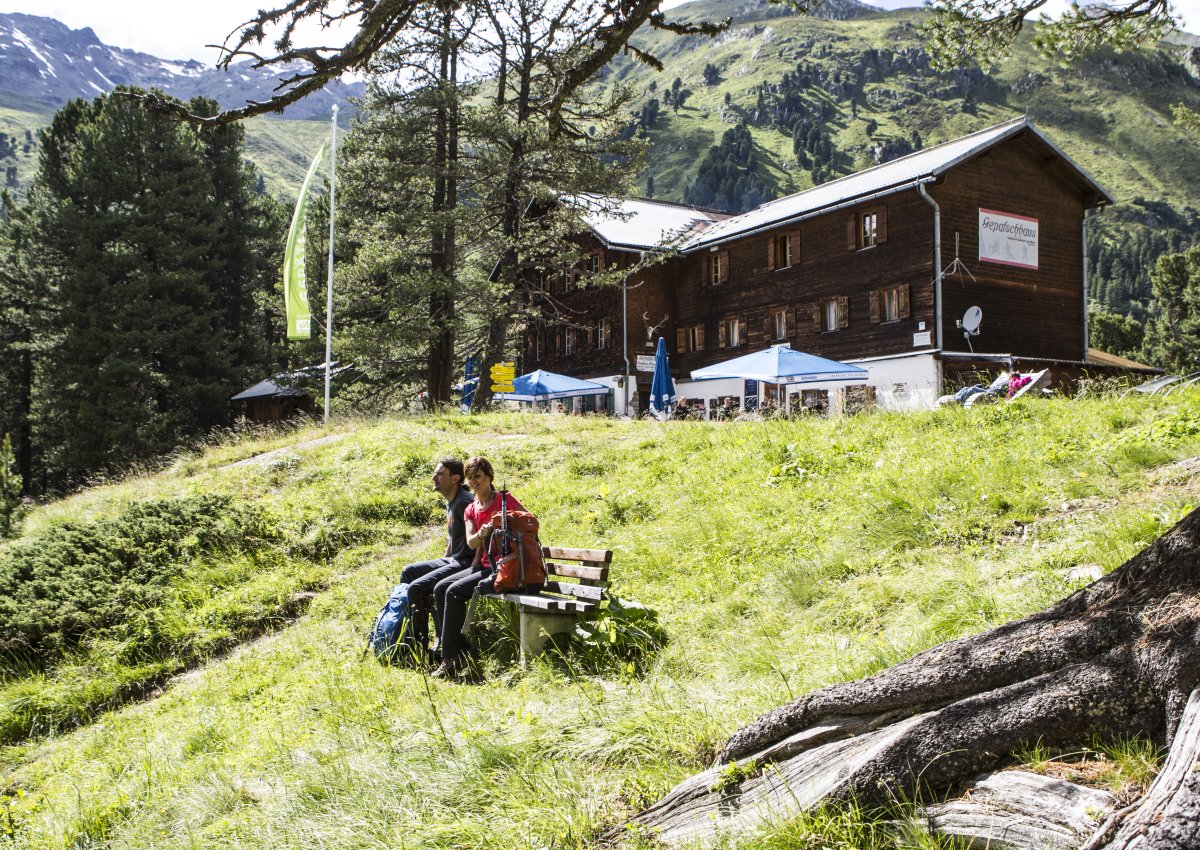 Gepatschhaus at 1,928 m
The Gepatschhaus is the oldest Alpine Club hut of the Frankfurt section. From the terrace of the hut you can enjoy a wonderful view across to Fernergarten and the Gepatschferner glacier. The hut's landlady cooks up traditional Tyrolean cuisine, with the "Kaiserschmarrn" (chopped pancake with compote) being especially popular.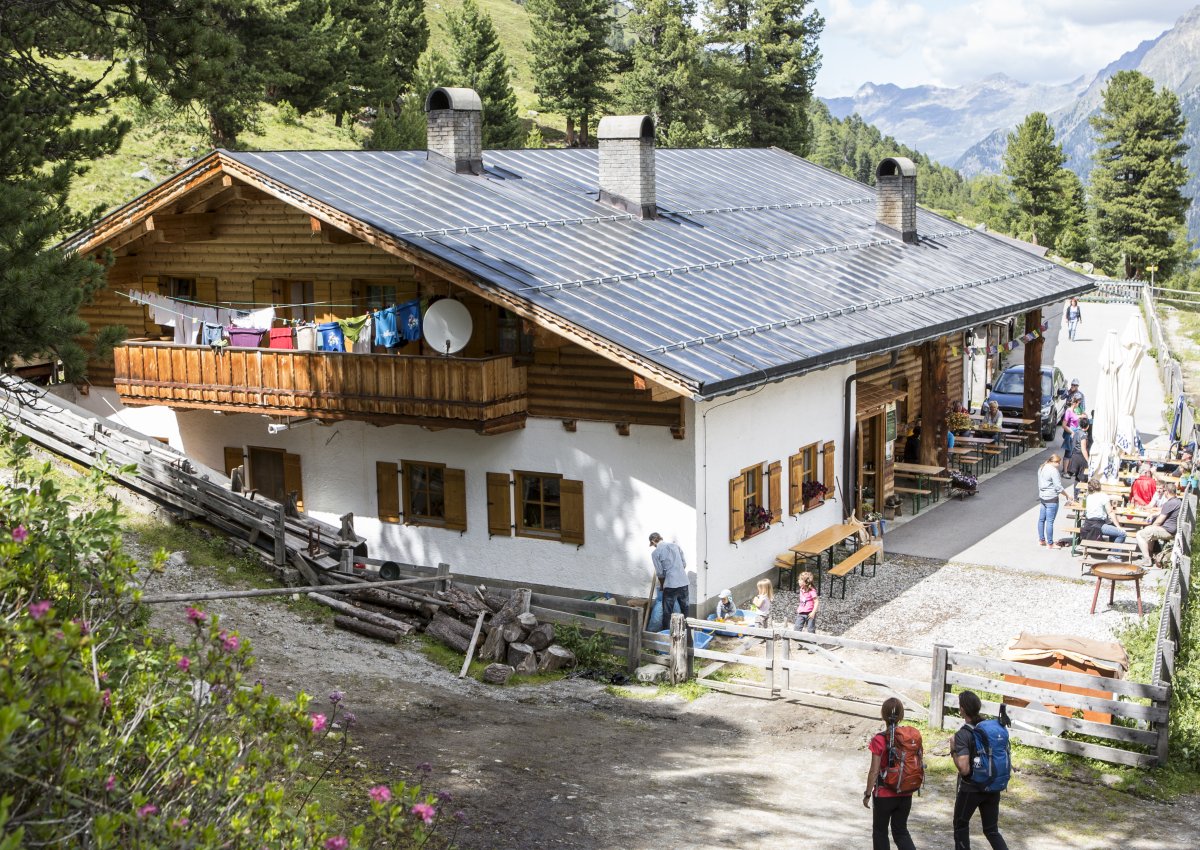 Nassereinalm at 2,041 m
Nassereinalm is located on the left lakeside road of the Gepatsch reservoir. After the first third of the route, the forest trail branches off to the mountain hut. Access on the well-developed path to the hut is permitted. The hut serves a traditional Kaunertal dish.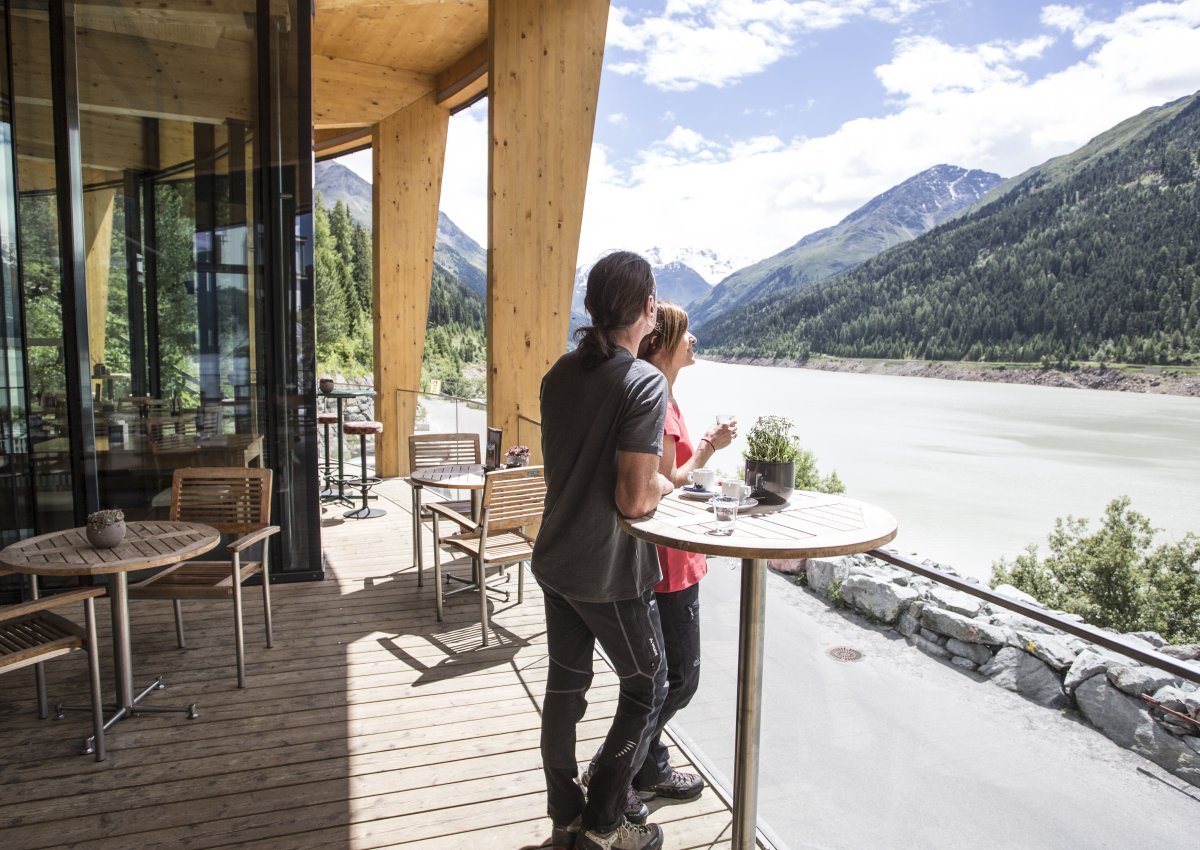 Seepanorama café and information point at 1,772 metres
Seepanorama is located right at the beginning of the Gepatsch reservoir. On the first floor of the building there is a restaurant with a terrace and view of the lake. There is also an exhibition from the TIWAG utilities company about their power plants and electricity. Besides coffee and cake, Seepanorama also offers pizzas and other warm snacks.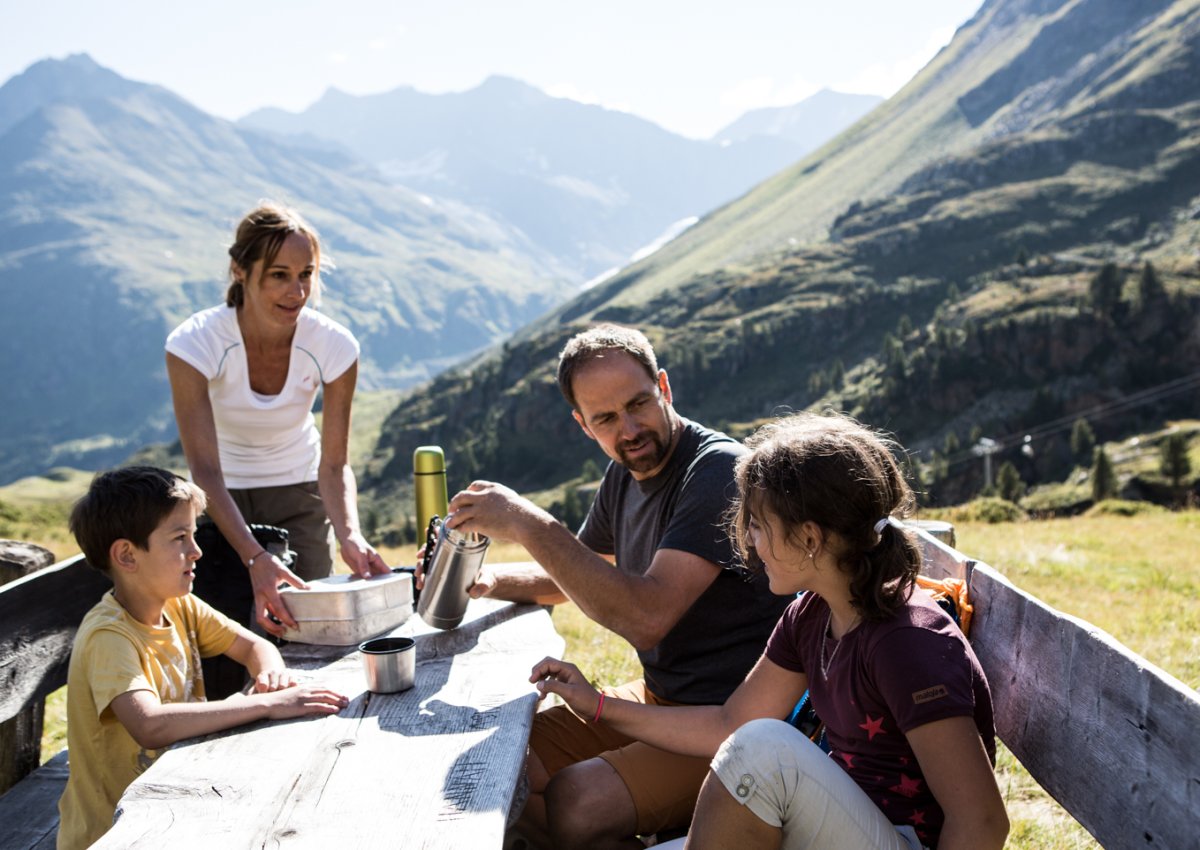 Dichterbankl picnic spot at 2,185 m
If you prefer to stop for a bite in the open air, we have created the perfect picnic spot for you, just 10 minutes on foot from the Glacier Road. The idyllic "Dichterbankl" (poet's bench) is set on a slight hill near the Rifflbach waterfall and has a table and two benches for your comfort.